2016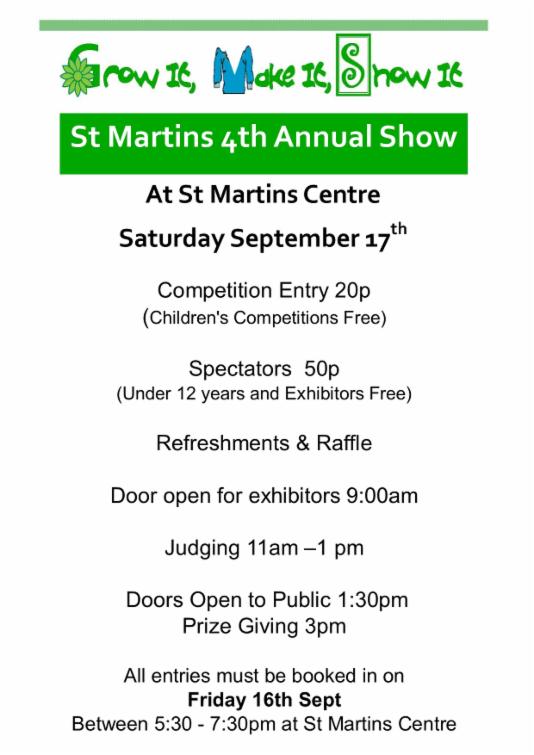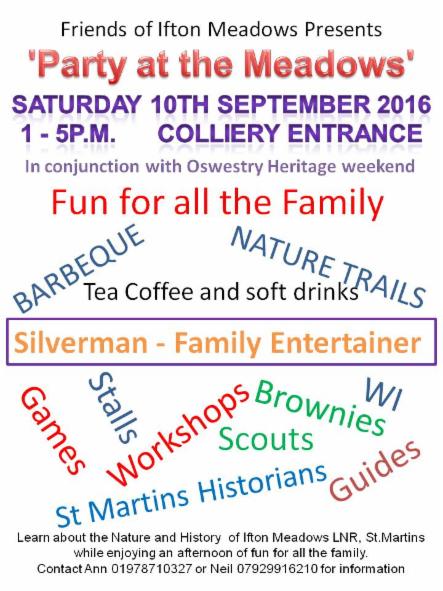 2015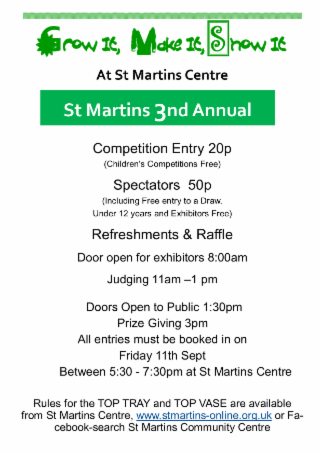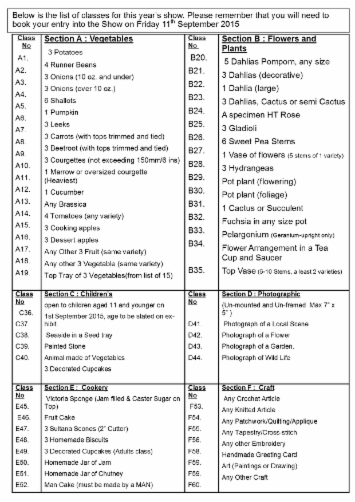 2014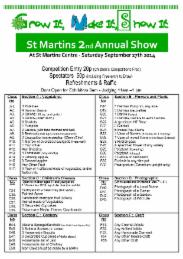 2013
Tuesday 10th September 7.30pm . A Spider evening at St Martins Community Centre.

Entrance £2.50 accompanied children free.
See all details here.





2012-
F

riends of

S

t

M

artins

F

ootpaths

Cheese and Wine Evening

at St Martins Centre @ 7:30pmon 5th September 2012

£2 on the door
C

rafty

C

reations

Coffee Morning St Martins Centre @ 11am

on September 4th 2012 - £1.50 to include Coffee/Tea and Biscuits

We are looking to start a craft group to share skills or just come along to chat while you "craft". Do you knit, do needle point, tapestries, make greeting cards or have any other skill you could share or would like to learn.

Come along to the coffee morning and chat about what you would like to see/do.



2011 -

CALLING ALL 10 - 17year olds
Can you fill in this survey, it might help to change things...............Click on the link below
http://www.surveymonkey.com/s/3PYAShoutOut
------------------------------------------------