2016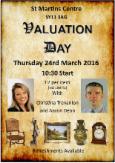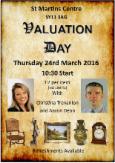 ================================================================

An Evening talk on



Butterflies of North Shropshire

at

St. Martins Centre

on 13th March ,

7 for 7.30 p.m. start
by Stephen Lewis -

Prees Heath officer for Butterfly conservation
£2.50 per person school children free.
xxx

3 Parish Youth Association.
Rhyn Park School Sports Hall
Free
Fun
Activity
Session
Saturday March 10th
1pm – 4 pm.
Ages:10 year old +
Tuesday March 6th 7.30pm The Womens Institute hosted a speaker evening, within their normal meeting, where Ann Smith talked about "Tudor Life". Ann was in costume.
Tuesday 13th March 7.30pm The Friends of Ifton Meadows hosted a speaker evening where Stephen Lewis talked about the butterflies of North Shropshire. Read a report here.
2011
<<<<<<<<<<<<<<<<<<<<<<<<<<<>>>>>>>>>>>>>>>>>>>>>>>>>>>>>>>>>>
There is an Open Meeting for Parents of Ifton Heath Pupils at the school

on Monday 21st March at 6:30pm (a change to the original time and place)

as part of the consultation process.
Rhyn Park School parents have a separate meeting on March 30th.
<<<>>>

March 24 Speaker evening at St Martins Centre. The Importance of Birds in Our Gardens. See report