Beavers meet on Tuesdays 5.30 – 6.30
Cubs meet on Mondays 6.00 – 7.30
Scouts meet on Wednesdays 7:00 – 9:00
Meet in the Scout Hut is available for local events and parties outside the above times.
Contact: Andrew Dyke at Andrew.dyke@om.org or 07803959287 or
Nic Pickles at Nic.Pickles@tiscali.co.uk or 07800655961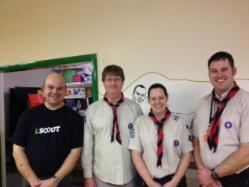 From left: Chris Saunders, Rob Pickles, Carrie Williams, Marvin Ward-Batha.
These are the people who dedicate their time to look after us.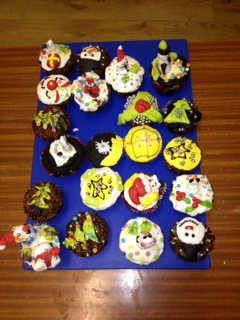 These are some of the christmas cakes that we made and
decorated. They were nice.

We do lots of art. We made pinyatas, it was really fun!!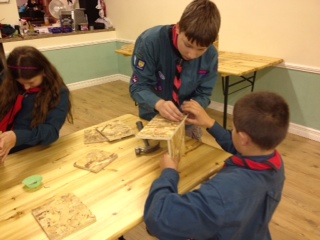 We also made birdboxes, since when they were built they were then painted green.
Please contact:
Andrew Dyke at Andrew.dyke@om.org or 07803959287
or
Nic Pickles at Nic.Pickles@tiscali.co.uk or 07800655961